Introduction to 5 Rhythms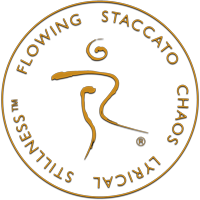 Here is a Free online Zoom session by Rachel. These have become a normal feature over the past year, and they work surprisingly well.
It is especially for anyone who is new and wants to get the feel of things. Participants who are brand new to 5 Rhythms will also get a voucher reduction to register for their first live Friday evening dance.
Registrants will receive a Zoom link at 1pm on Friday 3rd Sept to log on in the evening.
Dates, Details & Booking
Event Date
Friday September 3rd
Capacity
25
Registered
6

[View List]

Available places
19
Cut off date
Friday September 3rd
Times
7 - 8.30
Registrants List
NUM
First Name
Last Name
Registration Date
1
Kate
Mcdermott
Thu Sep 02, 2021
2
Tracey
Moran
Tue Aug 31, 2021
3
Caroline
Steven
Wed Aug 04, 2021
4
Jo
Cate
Wed Aug 04, 2021
5
Sue
Holdsworth
Fri Jul 23, 2021
6
Fiona
Johnson
Fri Jul 23, 2021